Nine Nights of Lights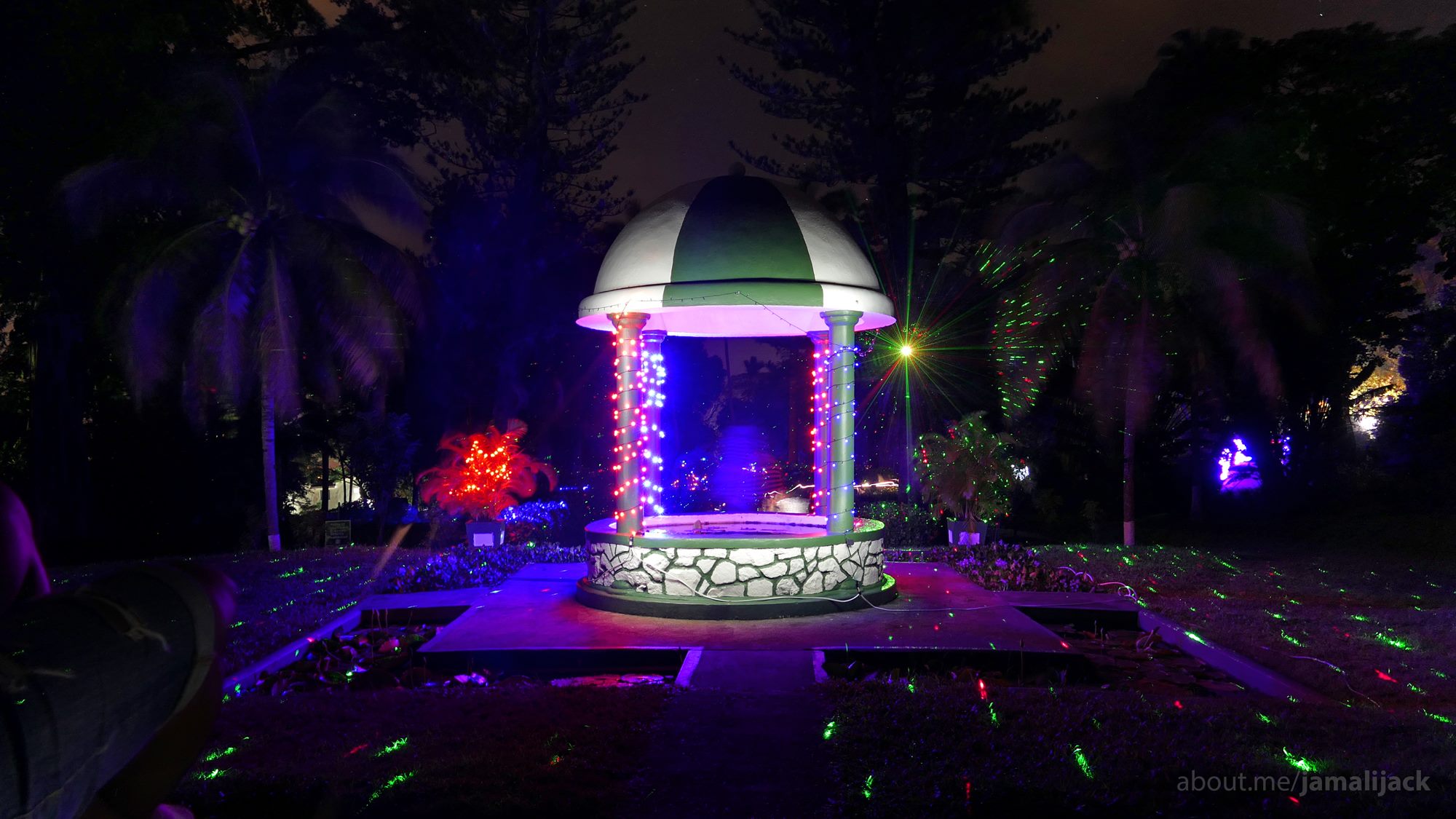 (photo source: Jamali Jack)
The now famous "Nine Nights of Lights" celebrated at the St. Vincent Botanical Garden each year during the Vincentian Christmas festivities, is the brainchild of the Curator of the Garden, Mr. Gordon Shallow.
The idea for the event came about in 2014 during a committee meeting for the 250th anniversary celebration of the Botanical Garden to be held in 2015. Mr. Shallow conceived a very ambitious and out of the box idea of a yearlong calendar activities to commemorate this historic milestone of the Botanical Garden since it's establishment in 1765.
Mr. Shallow took inspiration from his childhood, hearing from his foster grandmother, Mrs. Germaine "granny" Rose, of her stores of her time spent in the Botanical Garden as a young girl. Her stories of moonlight evening and games in the Garden, as well as the young people courting under the moonlight, tripping over them and mistaking them for huge bolder that were oddly placed all over the Garden.
The timing for Nine Nights of Lights was to coincide with the National Nine Mornings festivities that are wide spread across our beloved SVG, but yet be very different and unique in it's form and appeal. The name "Nine Nights of Lights" also drew from the National Nine Mornings festivities, though it begins and ends a day earlier, December 15th to 23rd.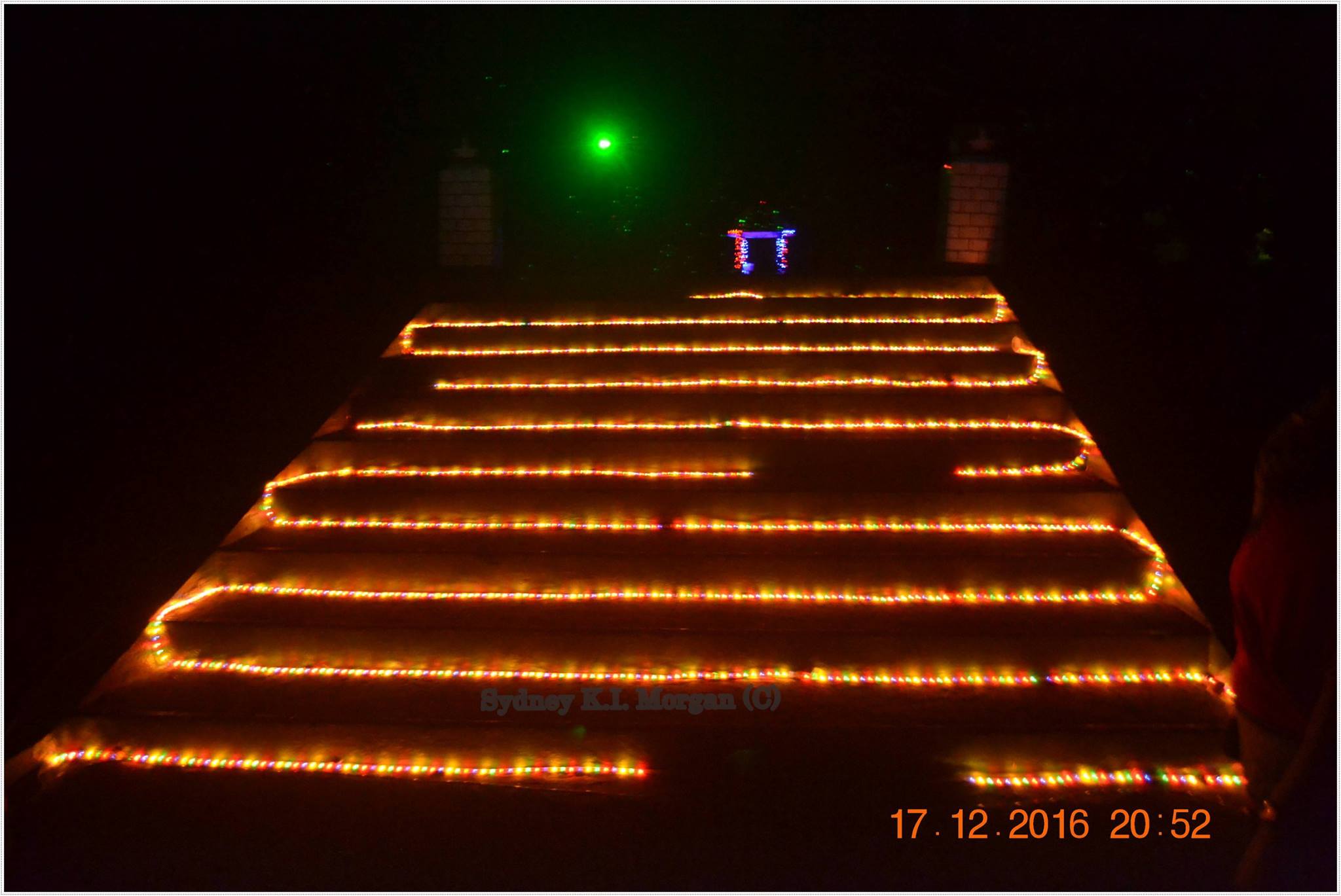 (photo sourced: Sydney Morgan)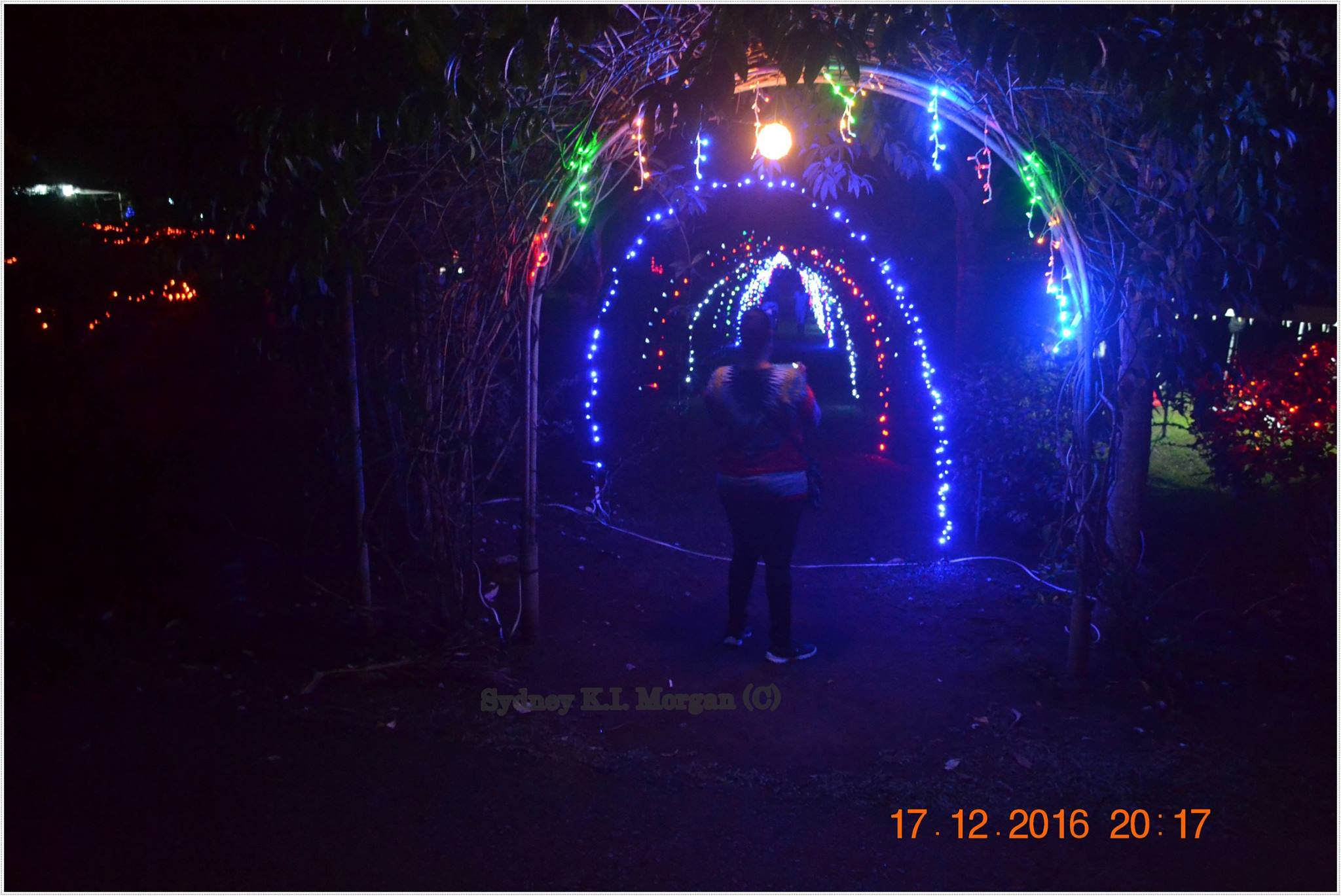 (photo sourced: Sydney Morgan)