The Botanical Gardens is part of the National Parks, Rivers and Beaches Authority, charged with looking after the islands beautiful ecosystems. The gardens plays an important role in propagating and preserving biodiversity.
St Vincent and the Grenadines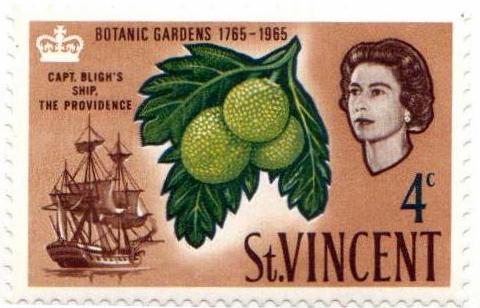 The Eastern Caribbean nation of St. Vincent and the Grenadines (SVG) consists of the main island of St. Vincent (345 km2), and the Grenadines (44 km2) which includes the islands of Bequia, Mustique, Canouan, Mayreau, Union Island, Palm Island, Petit St. Vincent, and 28 uninhabited islets. 
SVG boasts a diverse collection of biological resources. St. Vincent is rugged and mountainous with steep slopes and fertile yellow earth, volcanic ash and alluvial soils. The country has about 12,700 ha of tropical forests, including primary and secondary rainforest, palm brakes, elfin woodland, littoral woodland, dry scrub woodlands and mangrove forest. The significant tropical forests provide natural habitat for wildlife including the St. Vincent parrot and other endemic species. The Grenadines, in contrast, consists of low dry islands surrounded by extensive coral reefs and seagrass beds.
The National Parks, Rivers and Beaches Authority (NPA) is a statutory government body that protects the rich natural, cultural and historic heritage of SVG. This is done through a protected area system. A protected area is an area of land or water that is managed for the protection and maintenance of its ecological systems, biological diversity and or specific natural, cultural and aesthetic resources.
The SVG Protected Areas System embraces principles and aims agreed by the international community for the management of protected areas. These include scientific research, wilderness protection and landscape maintenance, preservation of species and genetic diversity, maintenance of environmental services, protection of specific natural features, promotion of recreation and tourism, education, sustainable use of natural ecosystems and maintenance of cultural and traditional attributes. Specifically, the SVG Protected Areas System is managed to achieve the following objectives:
Sustainable development

Protection of biodiversity

Protection of culture and heritage

Development of recreational sites

Protection of ecosystem function (e.g. water, electricity, soil conservation, etc.)

Meeting obligations under international conventions

Development of tourism through diversification

Financial sustainability

Research