Decline of the garden (1812-1889)
William Lockhead succeeded Anderson in 1812. He died in 1815 and George Caley succeeded him. Neither of these proved capable and the garden fell upon lean times. In 1818 a botanic garden was established in Trinidad. The War Department having grown tired of Caley's repeated requests and harassment, recalled him in 1819 and handed the St. Vincent garden over to the Colonial Government whence it was relegated to a care and maintenance basis until 1849 when it was abandoned and fell into disrepair. One writer describing it as "crest fallen and now a jungle of weeds". During this time in 1828, some 3 acres were set aside for a Government House. The first half of the 19th century was a lean time for colonial botanic gardens and it was only Anderson's enthusiasm and the high regard in which he was held that kept St. Vincent's among the favoured few; Jamaica's was abandoned in 1857. During these depressing years Trinidad's alone flourished, they having wisely struck on the idea of wedding their agricultural and horticultural aims together. This stimulated fresh hope and interest, and in 1871 Jamaica's was reactivated and new ones were established in British Guiana (1879); Grenada (1886); and Dominica (1889).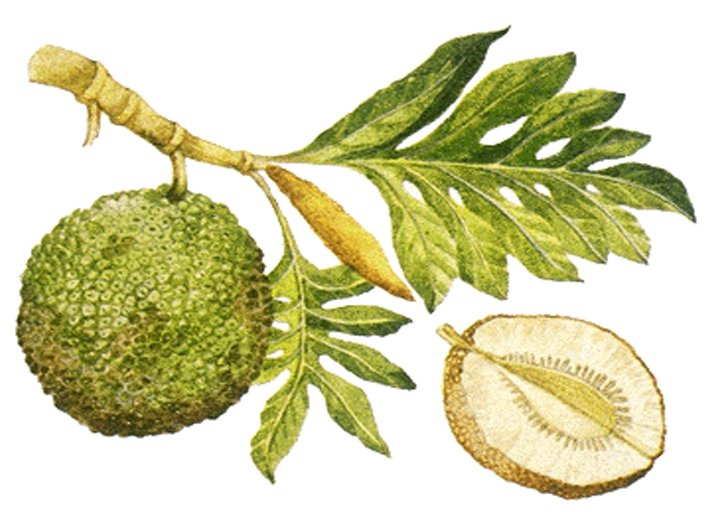 Agriculture and the garden (1890-1944)
Local efforts here in St. Vincent started for the resuscitation of the gardens in 1884 and by 1890 it was reactivated as part of a larger agricultural and botanical scheme.
Dr. D. Morris was sent out to survey needs and to make recommendations. As a result the West Indian Commission was established in 1890 – 91. This was to supervise a series of botanical stations in the islands to try new crops and to investigate horticultural and agricultural problems. The botanical station was to be distinguished from the botanical garden by being a smaller establishment devoted to raising and distributing economic plants to assisting in the development of local industries.
Jamaica, British Guiana and Trinidad were to finance their own, but the smaller islands of Tobago, Grenada, Barbados, St. Lucia, Dominica, Montserrat, Antigua, St. Kitts-Nevis and St. Vincent were to be under imperial supervision and were to draw on imperial funds.
With financial support assured the botanic garden here could function once again. Mr. H. Powell was appointed Curator of the re-established garden of 13 acres in 1890. He proved excellent and the garden soon regained its former glory. A keen friendship grew between him and a Dr. H. A. Nicholls of Dominica, a keen naturalist, with whom he had many valuable exchanges of plants. After the disastrous 1898 hurricane Dr. Nicholls came to Powell's aid and largely replenished his stocks.
In 1904 Powell was transferred to British East Africa, and William Sands, his successor, was appointed St. Vincent's first Superintendant of Agriculture, responsible for an agricultural school, an experiment station, a stock farm, a land settlement scheme, and the government cotton ginnery; the functions of the botanical station having expanded considerably under Powell's stewardship to warrant this. However, Sands still had time to consider the botanic garden and contributed much to its improved layout – having laid down more roads, provided benches and constructed a small Doric temple with an allamanda fountain next to the lily pond.
Sands' was succeeded by T.P. Jackson in 1919. A.K. Briant followed in 1933, C.K. Robinson in 1938, M.A.G. Hanschell in 1948, J.M. Cave in 1952 and the present Superintendent, H.S. McConnie, 1in 1956.
In the last years of Sands' administration the economic needs of the colony received priority, and economic crops to bolster the sagging economy of these possessions were concentrated on. It was during this time that Dr. S.C. Harland, appointed assistant superintendent in 1915, bred the world renowned and finest cotton of all – the – V135 St. Vincent Superfine Sea Island Cotton. Arrowroot, cacao, and sugarcane received considerable attention also. In 1944 the experimental work was transferred to Camden Park.