Increasing comfort
The Curator's House at the Botanic Garden is now beautifully outfitted with furniture valued approximately EC$10,000, donated by CRD Holding.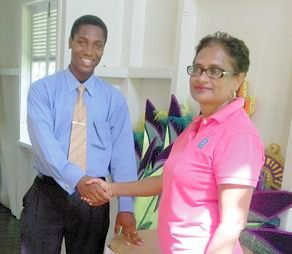 On the same day, Camille Crichton officially handed over the furniture to the Friends of the Botanic Gardens.
She said that the Company was happy to donate the furniture and viewed the partnership as an enhancement to tourism development in SVG. "Visitors to the Botanic Gardens, will now have a place to learn about the historical significance of the Gardens, and be exposed to a range of items depicting various aspects of the Botanic Gardens," said Crichton.
Mr Gordon Shallow, the current Curator, in accepting the donation, thanked CRD Holding on behalf of the Friends of the Gardens, positing that it will aid in the development of the Curator's House and its functions.
Source: http://thevincentian.com/crd-holding-donates-p3933-94.htm