Alpinia purpurata, Synonym: Guillainia purpurata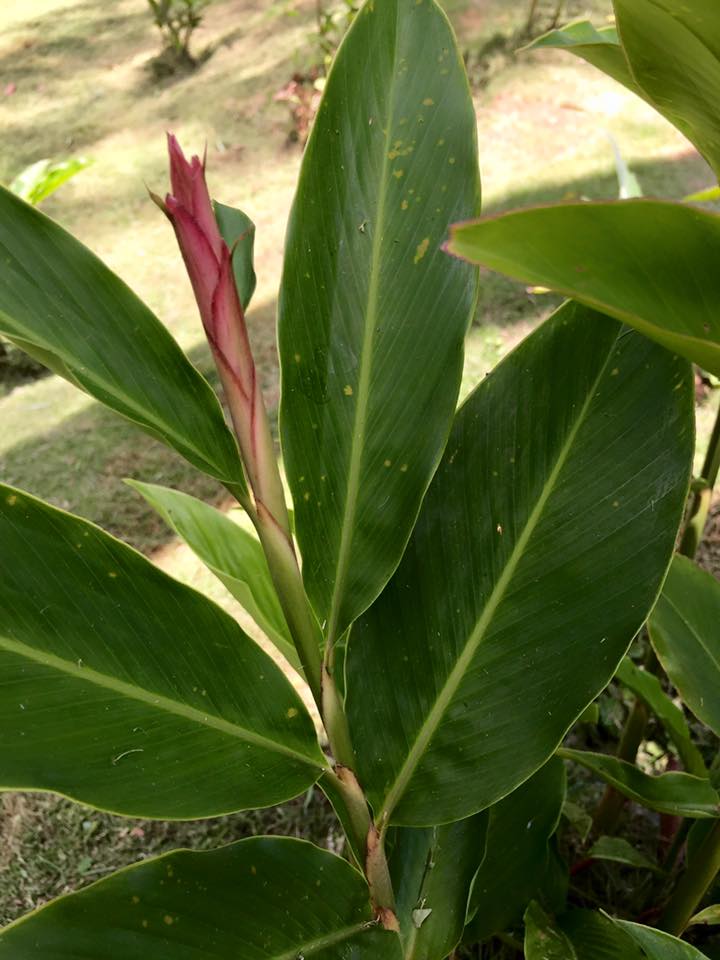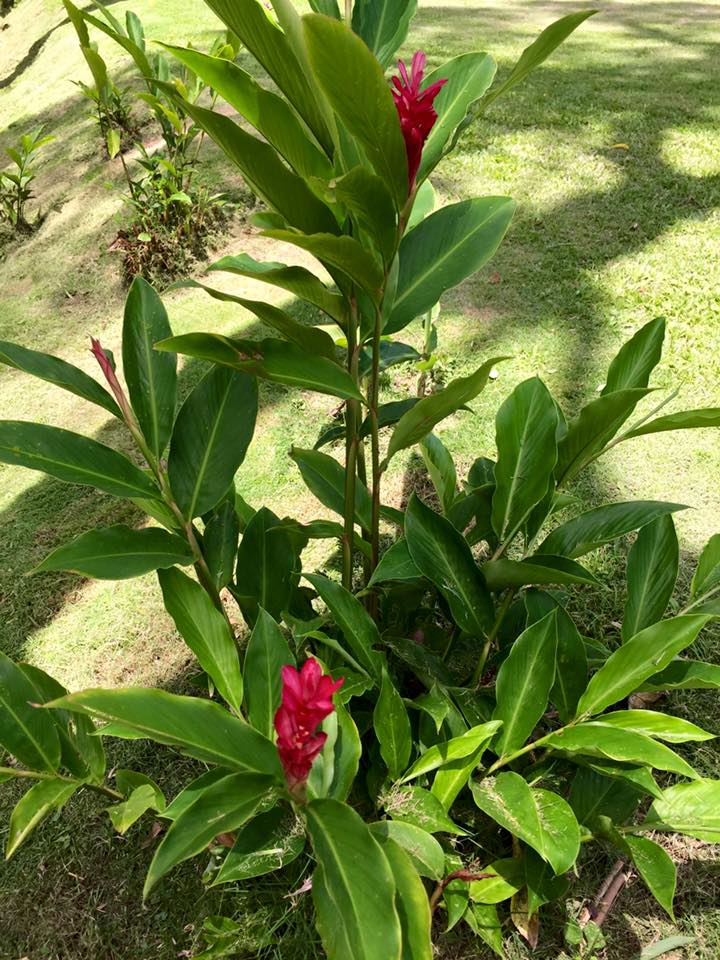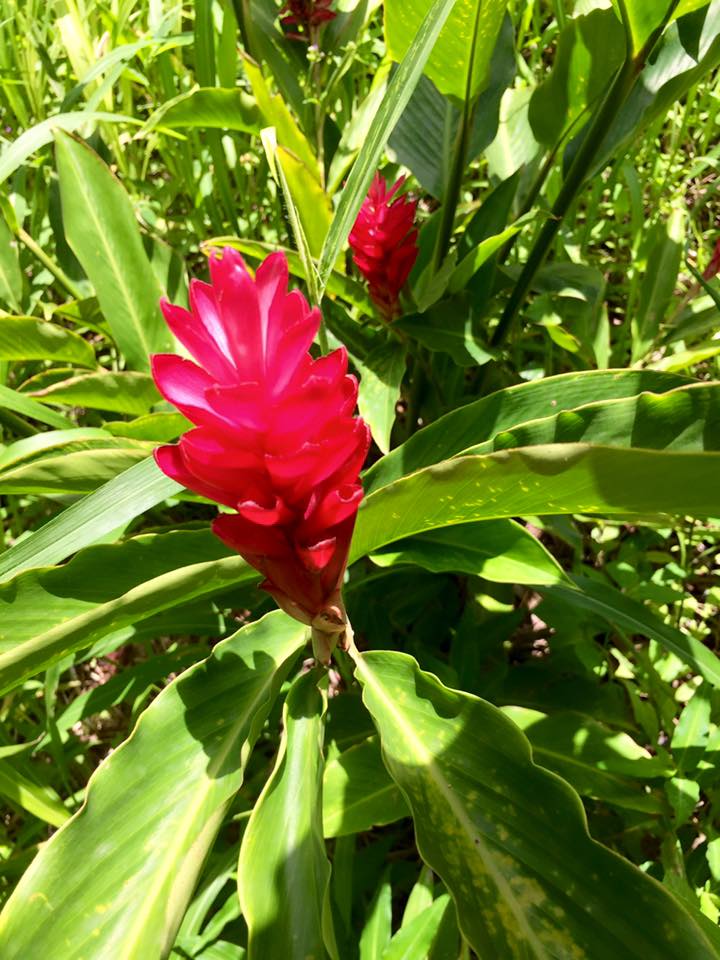 Family: Belongs to the Zingiberaceae or Ginger family, which includes the cultivated Ginger of commerce (Zingiber officinale) and the common Shell Ginger (A. zerumbet).
Description: Very popular, beautiful, herbaceous shrub, 1-2 m tall (3-6 ft), blooming all year; leaves large, oblong, light green, 30-70 cm long (12-28 in), 10-22 cm wide (4-9 in), on either side of central stem; attractive, brilliant red flowers actually consist of an inflorescence of large, waxy looking bracts, with the real flowers inside – small, white and inconspicuous; inflorescences are terminal on unbranched, leafy shoots (occasionally branched in cultivated forms), 15-30 cm long (6-12 in), usually elongating considerably with age; bracts grow to 4-6 cm long (1.6-2.3 in) at fruiting; flowers can last up to 3 weeks on the plant and will produce plantlets as flower begins to fade; fruits are nearly round capsules, 2-3 cm in diameter (0.8-1.2 in); a hybrid of Red Ginger is the Pink Ginger, a larger version of the former, with flower head twice as large and flower bracts a soft light pink, with small white flowers emerging from within the bracts.
Natural Habitat: Commonly grown in wet areas of tropical gardens; naturalized in abandoned garden areas; propagated by seed, plantlets and suckers.
Origin and Distribution: Native of SE Asia and common throughout Caribbean, and is widely cultivated and naturalized in the tropics.